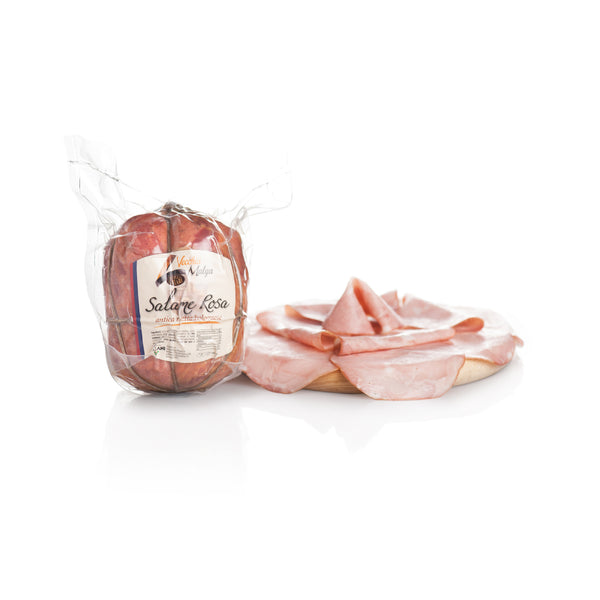 Salame Rosa is an artisanal product of the Bolognese tradition that recalls mortadella, but has the flavor of a tasty roast pork. The grain is also different: the pink salami is not compact and uniform, but has knife-cut parts that give it an almost marbled appearance. Tasty and with an aromatic flavor, it is recommended to taste it alone, not too thinly cut, or as an appetizer together with other cold cuts and cheeses.
General informations
Country of origin: Italy
Region of production: Emilia Romagna
ingredients: pork, pork tripe, salt, sugar, spices, natural flavors, antioxidant (sodium ascorbate), preservative (sodium nitrite).
Allergens: may contain traces of nuts (pistachio)
Pack of: 1 / 1,20kg
Producer: Villani Salumi

It matches with