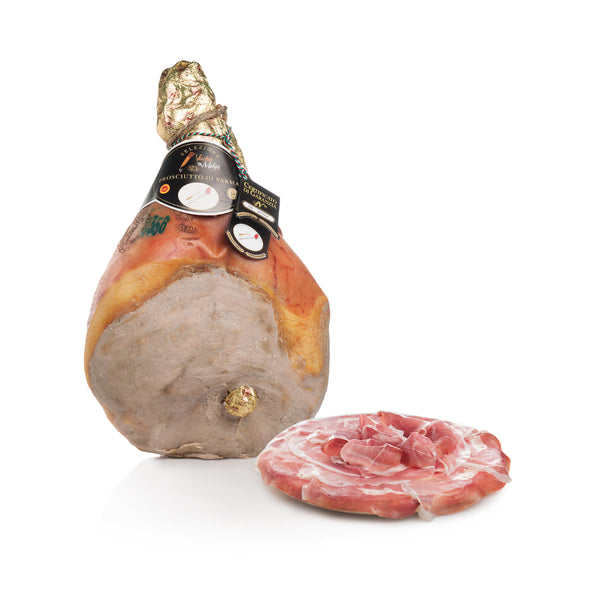 Typical product of the Parma area, it is distinguished by its rounded and smooth shape, and by the five-pointed "crown", that is the fire brand imprinted only on the original DOP. It does not contain additives and preservatives; its only preservative is the most natural: salt. Yet it has a sweet and refined flavor, savory but not salty.


General informations
Country of origin: Italy
Region of production: Emilia Romagna
ingredients: pork leg, salt.
Allergens: -
Pack of: 10 / 10,50kg
Producer: Ghirardi Onesto ham factory

It matches with
Pairings: to better appreciate its flavor and aromas, it should be tasted alone, at most with a slice of rustic bread or on a flatbread. It goes perfectly with creamy and soft cheeses, such as gorgonzola and squacquerone. Very tasty also with fruit: the most classic, the combination with melon, but also with figs and exotic fruit. It is appreciated with an aromatic and slightly sparkling white wine, such as a Sauvignon DOC, or a medium-bodied red, such as a Gioia del Colle DOC.