Calabrian Nduia from Spilinga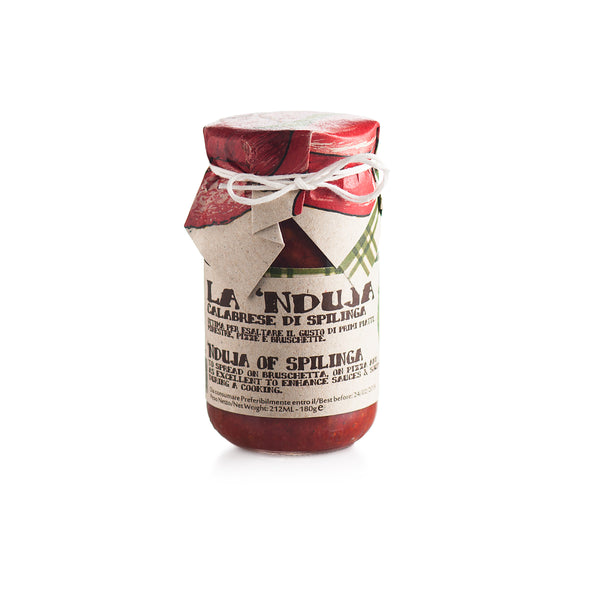 Queen of the typical Calabrian products, it is a spreadable salami with a particularly spicy taste.


General informations
Country of origin: Italy
Region of production: Calabria
ingredients: 45% pork fat, 45% pork, Calabrian chilli, sunflower oil, extra virgin olive oil (in variable proportions), natural spices, salt.
Allergens: -
Pack of: 190g
Producer: Caserecci of Calabria

It matches with
It is eaten by spreading it on slices of toasted bread, even better if hot, or used as a fried sauce for the base of a ragù or a tomato sauce, with garlic; it can be used to garnish pizza, before other toppings if raw, or freshly baked; it can be eaten on slices of semi-aged cheeses or it can be used in omelettes.