Traditional Bolognese Ragout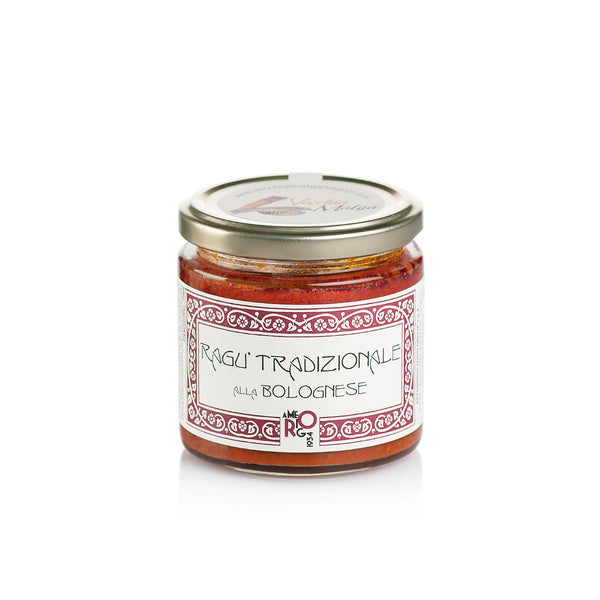 Produced following the traditional recipe, it comes from the balance between beef and pork. At every taste you can recognize the aromas of each single ingredient. It is the ragù that, to date, is eaten most frequently in Emilian homes. Its richness is the result of a long cooking that gives it a strong and unique flavor.
General informations
Country of origin: Italy
Region of production: Emilia Romagna
ingredients: Tomato puree, 24% beef, 3% pork, 7,7% raw ham (pork, salt), double tomato concentrate, extra virgin olive oil, carrots, golden onion from Medicina, celery, Cervia sea salt .
Allergens: -
Pack of: 200g
Producer: Amerigo

It matches with