Zampone Vecchia Malga - seasonal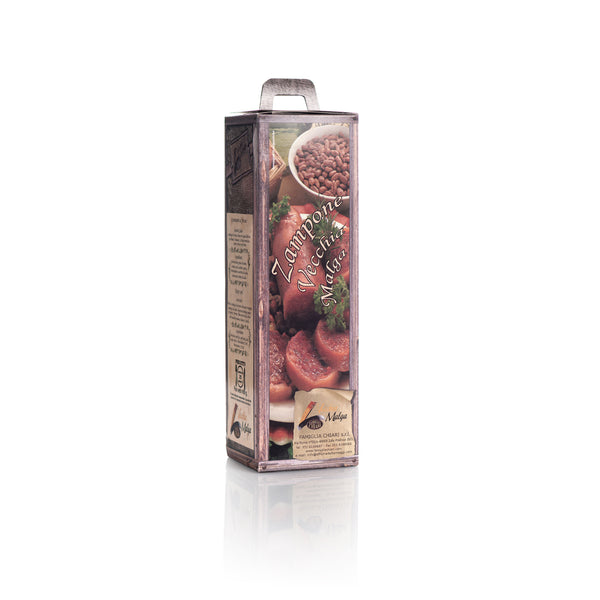 Charcuterie de la tradition émilienne qui naît d'une chair au goût particulièrement riche et aromatique, qui est introduced dans la pâte avant du cochon, d'où son nom.
Ingrédients: viande de porc, couenne, graisse de porc, sel, sucre, épices, arômes naturelles; antioxydant: ascorbique acid; conservateur: nitrite de sodium.
General informations
Country of origin: Italy
Region of production: Emilia Romagna
ingredients: pork, rind, pork fat, salt, sugar, spices, natural flavorings; antioxidant: ascorbic acid; preservative: sodium nitrite.
Allergens: -
Pack of: 1kg
Producer: Villani Salumi

It matches with
c'est le plat traditionnel du réveillon du nouvel an, accompanied de lentilles; corn the se marie très bien à d'autres légumineuses ou à la purée de pommes de terre. Idéal avec a Lambrusco.