Salame Felino PGI - whole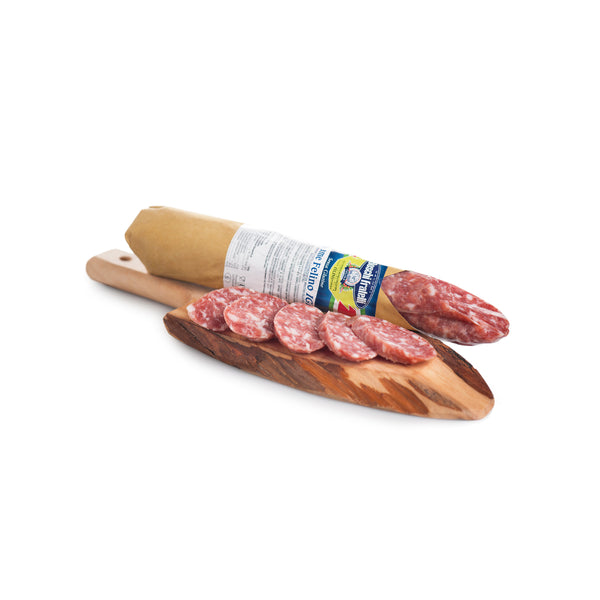 Le nom pourrait être trompeur ("Felino" en italien veut également say "félin"), ma il vient de la ville éponyme, qui se trouve dans la province de Parme où il est produit. Ses caractéristiques principales sont la légèreté, le parfum intense et la saveur délicate. Traditionnellement, the east coupé en diagonale et les tranches doivent être épaisse comme un grain de poivre.
Ingrédients: viande de porc, sel, arômes naturels, épices; conservateurs: E252, E250; sans allergènes.
General informations
Country of origin: Italy
Region of production: Emilia Romagna
ingredients: pork, salt, natural flavorings and spices; preservatives: E252, E250
Allergens: does not contain allergens
Pack of: 900g / 1,20kg
Producer: Boschi Fratelli cured meats

It matches with
Assortment: à déguster en plateau de charcuterie et de fromages; sur des toasts ou des crescentines. Idéal avec du Lambrusco.