Seasoned Pecorino Toscano PDO - whole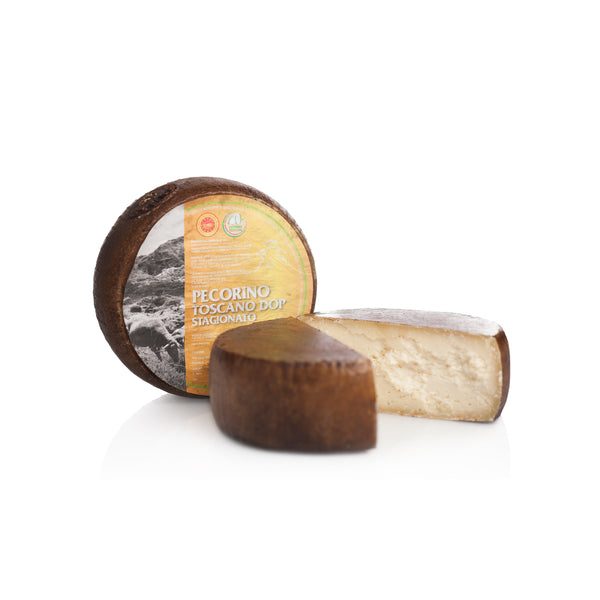 His Majesty the Pecorino Aged Toscano is a product that is en tradition et célèbre dans le monde entier pour sa saveur fraîche et délicate. Affinage he women a goût intense et structuré qui he confère une complexité aromatique agréable.
Ingrédients: lait de brebis pasteurisé, sel de Volterra, présure, ferments autochtones, conservateur E235 et colorant E172 traité en surface. Allergènes: lait et dérivés.
General informations
Country of origin: Italy
Region of production: Toscana
ingredients: pasteurized sheep's milk, Volterra salt, rennet, indigenous enzymes, preservative E235 and colorant E172 treated on the surface.
Allergens: milk and its derivatives.
Pack of: 2.2-2.5kg
Producer: Maremma Dairy of Spadi Fortunato

It matches with
Bon comme hors-d'œuvre, avec du miel, de la confiture et des fruits caramélisés, ou dans de délicieuses salades avec un peu d'huile d'olive, ou râpé sur un plat de pâtes. Idéal en toute occasion, with Tuscan wines such as Chianti Classico, Morellino di Scansano or Brunello di Montalcino.