Calabrian Nduia from Spilinga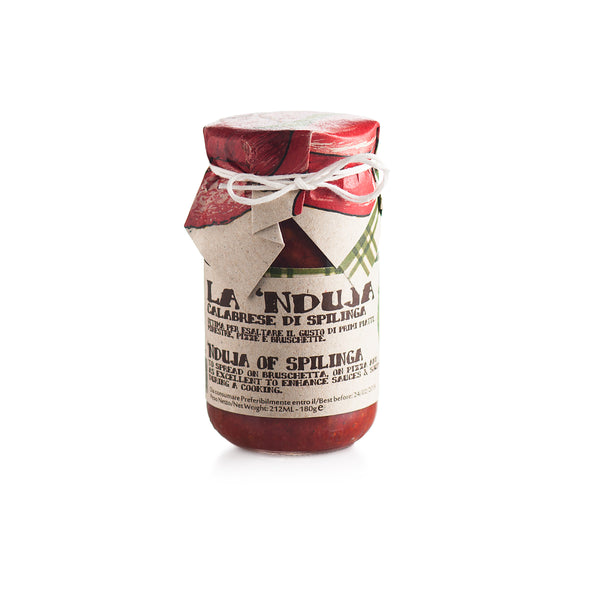 Reine des produits typiques de Calabre, the s'agit d'un saucisson au goût particulièrement piquant.
Ingrédients: saindoux 45%, viande de porc 45%, piment calabrais, huile de tournesol, huile d'olive extra-vierge (en proportion variable), épices naturelles, sel.
General informations
Country of origin: Italy
Region of production: Calabria
ingredients: 45% pork fat, 45% pork, Calabrian chilli, sunflower oil, extra virgin olive oil (in variable proportions), natural spices, salt.
Allergens: -
Pack of: 190g
Producer: Caserecci of Calabria

It matches with
Se consomme sur des tranches de pain grillées, de préférence encore chaudes, ou à ajouter à vos sauces à la tomate, avec de l'ail; peut être utilisé pour garnir the pizza, avant les autres aliments si crue, ou bien tout juste sortie du four; peut être consommée sur des tranches de fromages semi-affinés, ou dans des omelettes.