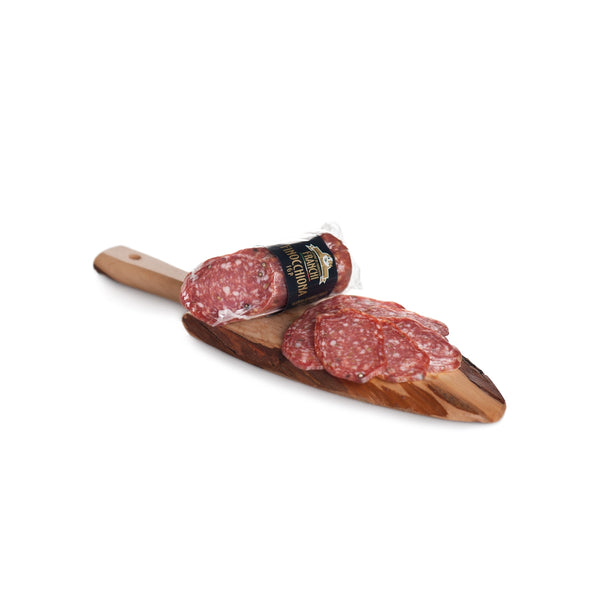 Saucisson of Tuscan origin, IGP dénomination, based on viande de porc sélectionnée et poussée à la main dans le boyau naturel. Mais ce qui rend la Finocchiona unique et lui confère un parfum et une saveur incomparables, c'est le fenouil sauvage qui est melangé à la viande lors de la preparation.
Ingrédients: viande porc, sel, dextrose, saccharose, fenouil en graine 0,4%, vin, poivre moulu, poivre en grains, ail; antioxidants: E300, E301; conservateurs: E252, E250. Boyau not consommable. Allergènes: sans gluten et lactose.
General informations
Country of origin: Italy
Region of production: Toscana
ingredients: pork, salt, dextrose, sucrose, fennel seeds 0,4%, wine, ground pepper, peppercorns, garlic; antioxidants: E 300, E301; preservatives: E 252, E 250. Inedible casing.
Allergens: gluten and lactose free
Pack of: 3 / 3,30kg
Producer: Franks Salumi

It matches with