Aged Balsamic Vinegar of Modena PGI - Aurum Seal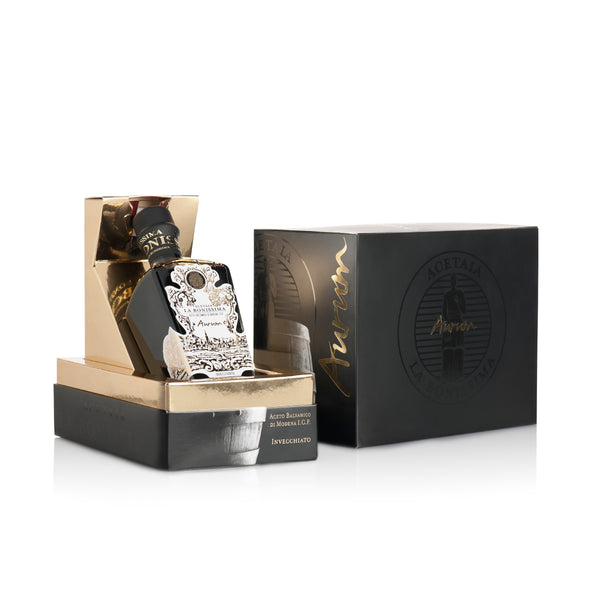 Le vinaigre Aurum sait satisfaire les palais les plus exigeants de par ses nuances aromatiques très complexes, fruit d'un affinage lent dans des fûts.
Ingrédients: moût de raisin cuit et vinaigre de vin.
General informations
Country of origin: Italy
Region of production: Emilia Romagna
ingredients: cooked grape must and wine vinegar.
Allergens: -
Pack of: 250 ml
Producer: The Bonissima

It matches with
Adapté à toute sorte de plat, du hors-d'œuvre au dessert. Agréable en digestif à la fin du repas.