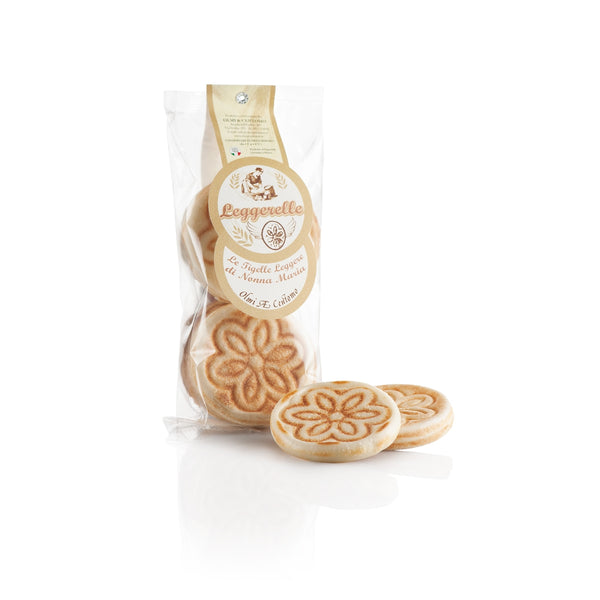 The tigella is a typical product of Emilia que toma su nombre de los tools that if utilizaban para su cocción, discos de barro cocido llamados precisely "tigelle". A menudo se decoraban y uno de los símbolos más recurrentes was la flor de la vida, que formerly un signo de prosperidad y fertilidad.
Ingredients: harina de trigo blando 00, leche, manteca, levadura natural, sal, agua, levaduras: acid sodium carbonate, disodium diphosphate, almidón de maíz tratado monopotásico. Alérgenos presentes: leche y harina de trigo.
General informations
Country of origin: Italy
Region of production: Emilia Romagna
ingredients: 00 soft wheat flour, milk, lard, natural yeast, salt, water, raising agents: sodium hydrogen carbonate, disodium bisulfate, monopotassium treated corn starch.
Allergens: milk and wheat flour.
Pack of: pack x8
Producer: The Hut

It matches with
Es un delicious aperitif, pero también un plato único, acompañado with quesos blandos or tiernos (like squacquerone, stracchino y caciotta), quesos curados, embutidos, mountain pesto y conservas en aceite y en vinagre; también se pueden degustar, en la versión dulce, with mermelada, crema de avellanas or higos caramelizados. A menudo se sirven acompañadas de crescentine.