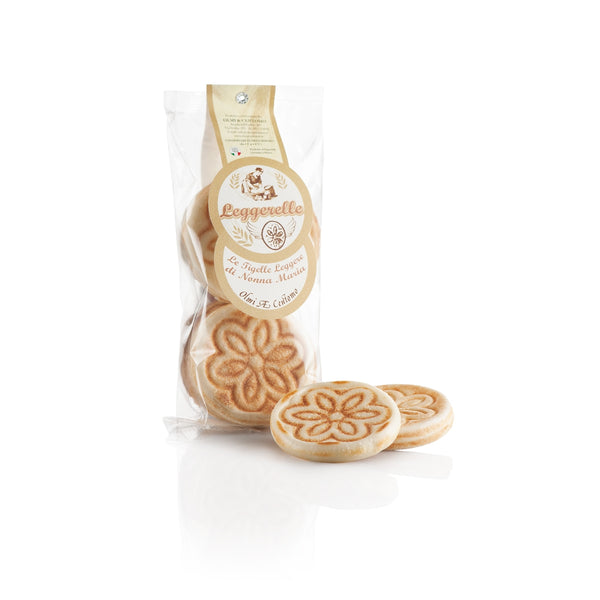 Die Tigella ist ein typisches emilianisches Produkt, deren Name auf die Tonscheiben verweist. in denen sie gebacken wurden. Sie waren oft decoriert und eines der verbreitetsten Symbole ist die Lebensblume, ein altes Symbol für Wohlstand und Fruchtbarkeit.
Zutaten: Weichweizenmehl 00, Milch, Lard, Natürliche Hefe, Salz, Wasser, Treibmittel: Natriumkarbonat, Dinatriumdiphosphat, Maisstärke. vorhandene Allergen: Milch und Weizenmehl.
General informations
Country of origin: Italy
Region of production: Emilia Romagna
ingredients: 00 soft wheat flour, milk, lard, natural yeast, salt, water, raising agents: sodium hydrogen carbonate, disodium bisulfate, monopotassium treated corn starch.
Allergens: milk and wheat flour.
Pack of: pack x8
Producer: The Hut

It matches with
Ein köstliches Antipasto, jedoch auch ein Tellergericht, zusammen mit Weichkäse (wie Squacquerone, Stracchino und Caciotta), reifem Käse, Wurstwaren, Pesto Montanaro sowie in Essig eingelegtem Gemüse; kann in der süßen Version mit Marmelade, Nutella und karamellisierten feigen gegessen werden. Normalerweise mit Crescentine gegessen.