Salame Felino PGI - whole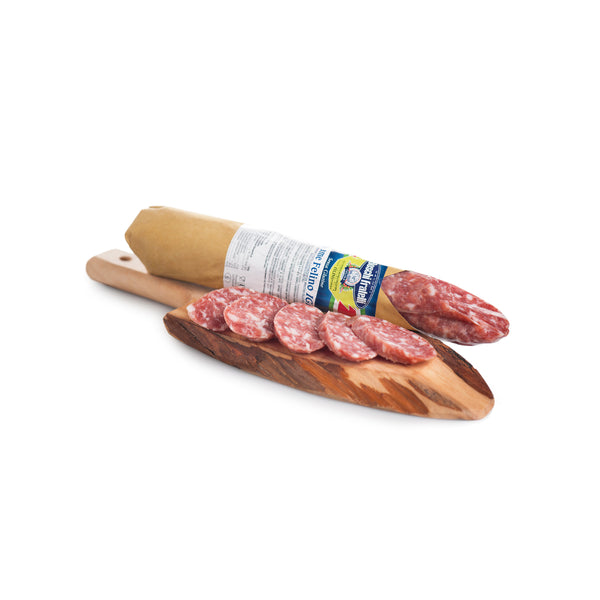 The name appears in the Irre leiten, as it is known from the small Stadt Felino in the Province of Parma. Ihre besonderen Eigenschaften sind die Weichheit, der intensive Duft sowie der delikate Geschmack. Wird traditionell diagonal in Scheiben mit der Stärke eines Pfefferkorns geschnitten.
Zutaten: Schweinefleisch, Salz, Naturaromen und Gewürze; Konservierungsstoffe: E252, E250; enthält keine Allergen.
General informations
Country of origin: Italy
Region of production: Emilia Romagna
ingredients: pork, salt, natural flavorings and spices; preservatives: E252, E250
Allergens: does not contain allergens
Pack of: 900g / 1,20kg
Producer: Boschi Fratelli cured meats

It matches with
Combination: optimal auf der Murst- und Käseplatte, mit Tigelle oder Crescentine. Ideal for Lambrusco.