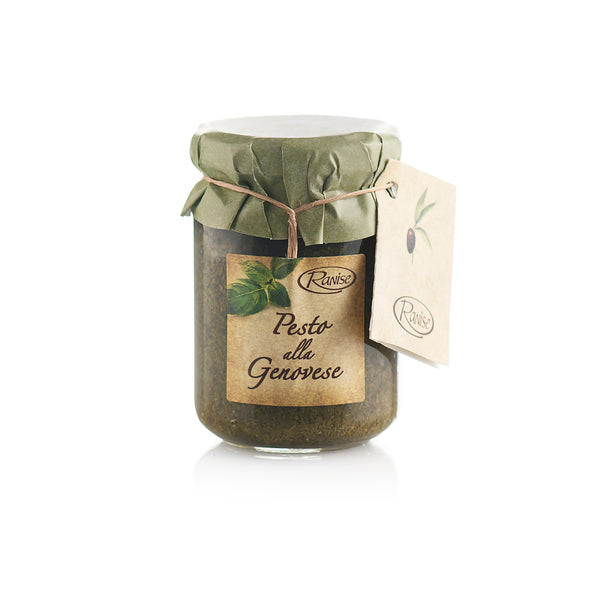 Cremige Soße on Basis von Basilikum, mit typischer grüner Farbe mit weißen Punkten.
Zutaten: extra virgin Olivenöl (66%), konzentrierter Basilikum (29%), Salz, Milchserum, Pinienkerne, Maisstärke, Knoblauch, Parmigiano Reggiano (Milch, Salz, Lab), Essig; Säurekorrektor: Zitronensäure, Milchsäure.
General informations
Country of origin: Italy
Region of production: Liguria
ingredients: extra virgin olive oil (66%), concentrated basil (29%), salt, whey, pine nuts, corn starch, garlic, Parmigiano Reggiano (milk, salt, rennet), vinegar; acidity regulator: citric acid, lactic acid.
Allergens: -
Pack of: 130g
Producer: Ranise

It matches with
Wir kalt verwendet zum Anmachen der Pastaformate der Ligurian Tradition: Trenette, Gnocchi, Trofie und Croxetti.