Cotechino Vecchia Malga - seasonal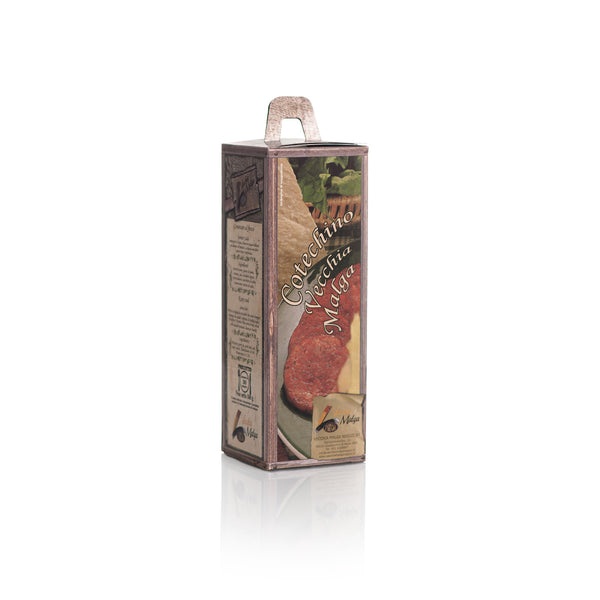 Eine charakteristische gewürzte Sausage, deren Name auf die Schwarte des Schweins verweist.
Schweinefleisch, Schwarte, Schweinefett, Salz, Zucker, Gewürze, natürliche Aromen. Antioxidants: Ascorbinsäure. Konservierungsstoff: Natriumnitrit.
General informations
Country of origin: Italy
Region of production: Emilia Romagna
ingredients: pork, rind, pork fat, salt, sugar, spices, natural flavors. Antioxidant: ascorbic acid. Preservative: sodium nitrite.
Allergens: -
Pack of: 500g
Producer: Villani Salumi

It matches with
Wird traditionell mit Linsen oder Püree gegessen; kann jedoch auch für die Zubereitung von Appetizers sowie ersten und zweiten Gängen verwendet werden. Perfekt zu einem Lambrusco oder einem Sangiovese DOC.