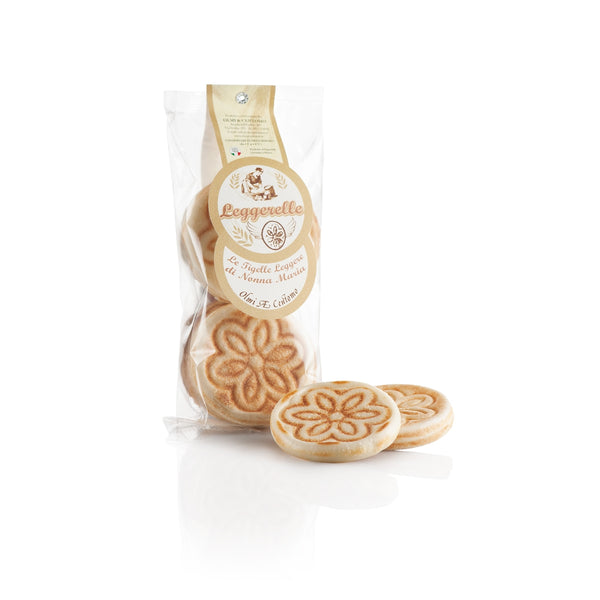 The tigella is a typical Emilian product that takes its name from the tools that were used for cooking: terracotta discs called "tigelle". They were often decorated and one of the most recurrent symbols is the flower of life, which in ancient times was a sign of prosperity and fecundity.
General informations
Country of origin: Italy
Region of production: Emilia Romagna
ingredients: 00 soft wheat flour, milk, lard, natural yeast, salt, water, raising agents: sodium hydrogen carbonate, disodium bisulfate, monopotassium treated corn starch.
Allergens: milk and wheat flour.
Pack of: pack x8
Producer: The Hut

It matches with
It is a tasty appetizer but also a single dish, paired with soft or tender cheeses (such as squacquerone, stracchino and caciotta), aged cheeses, cured meats, mountain pesto, pickles and pickles; they can be eaten, even in the sweet version, with jam, nutella, caramelized figs. Usually, they are paired with crescentine.