Salami with truffle 300 gr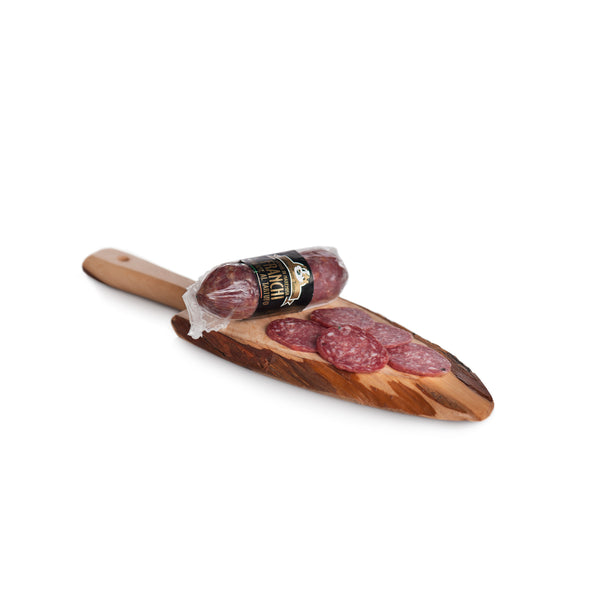 Sliced ​​and tasted at the moment, the truffle salami reveals all the aroma of lean adult pork, enhanced by the addition of truffles in the right measure. Stuffed in natural casing, it is aged for two months in special cellars.
General informations
Country of origin: Italy
Region of production: Toscana
ingredients: pork, salt, dextrose, sucrose, pepper, summer truffle flakes (tuber aestivum 0.2%), flavoring, EVO oil of Community origin; antioxidants: E 300, E 301; preservatives: E 252, E 250. Inedible casing.
Allergens: gluten and lactose free
Pack of: 200 / 300g
Producer: Franks Salumi

It matches with