Historic Bolognese Ragout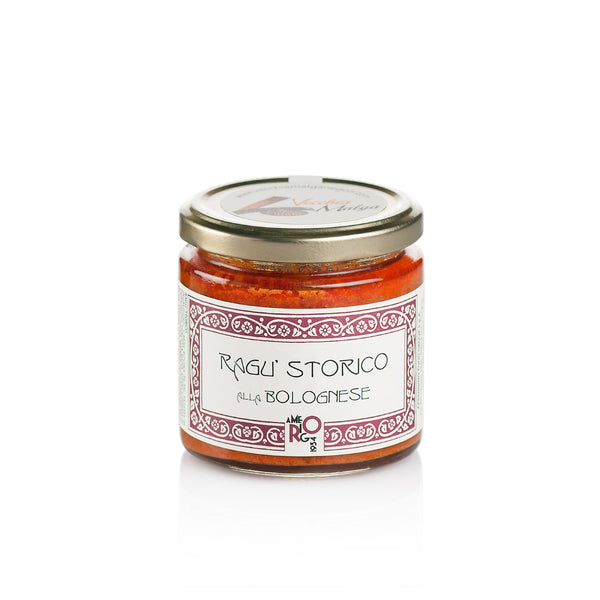 Ancient ragù produced according to the recipe deposited at the Chamber of Commerce of Bologna, using high quality beef, with the addition of pancetta. It is characterized by the prevalence of other vegetables than tomatoes. The final taste is pleasantly soft without losing the call to rustic flavors.
General informations
Country of origin: Italy
Region of production: Emilia Romagna
ingredients: Beef 36,3%, tomato puree, pork bacon, golden onion from Medicina, carrot, celery, extra virgin olive oil, double tomato concentrate, Cervia sea salt.
Allergens: -
Pack of: 200g
Producer: Amerigo

It matches with