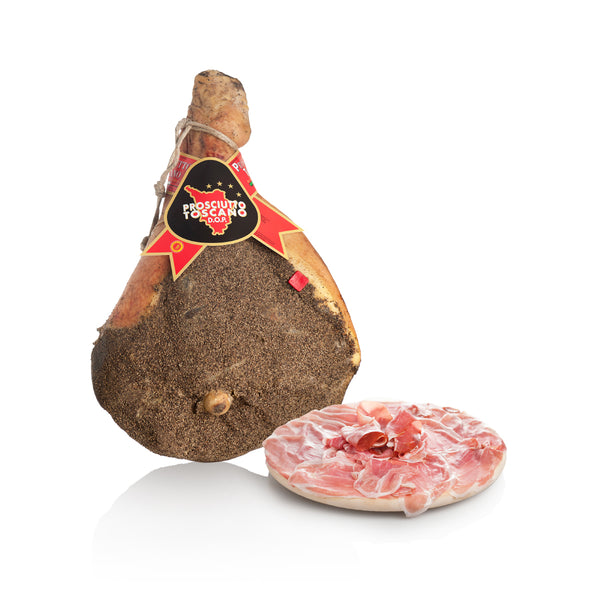 The Tuscan ham was born in the wake of local traditions and according to the precise rules that require the DOP certification. It stands out for its arch shape and for the presence of a dark crust due to the layer of black pepper.


General informations
Country of origin: Italy
Region of production: Toscana
ingredients: pork leg, salt, pepper, natural flavorings.
Allergens: -
Pack of: 9,5 / 10,50kg
Producer: Valtiberino ham factory

It matches with
tasted with a slice of rustic bread that is not too tasty, it offers all its best qualities. It is suitable for a tasty appetizer, paired with soft and creamy cheeses or with Pecorino Toscano Dop. Also excellent with vegetables. It goes well with not too full-bodied red wines, such as a young Chianti or a Rosso di Montalcino, alternatively with a white such as Vernaccia di San Gimignano.