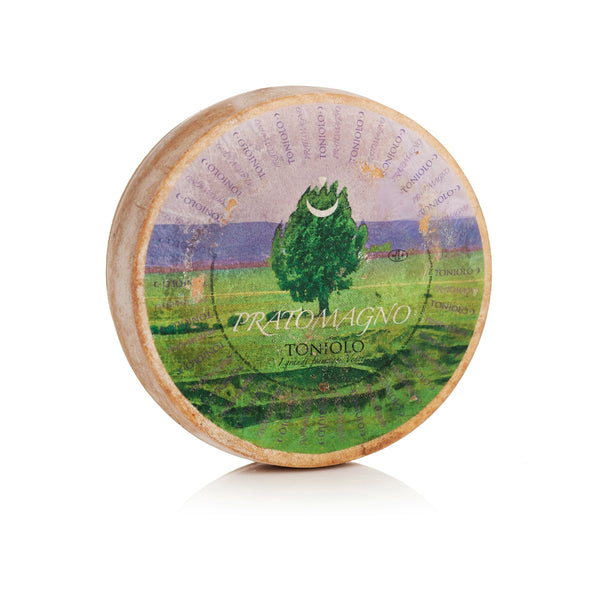 Fragrant and tasty cheese, with a particular amber yellow color, aged for twelve months.
General informations
Country of origin: Italy
Region of production: Veneto
ingredients: cow's milk, salt, microbial rennet, lactic ferments. Surface treatments: surface treated with soybean oil. Inedible rind.
Allergens: milk and derivatives
Pack of: 8 / 8,50kg
Producer: Toniolo Casearia spa

It matches with
An excellent main course to be enjoyed with polenta and a full-bodied red wine.