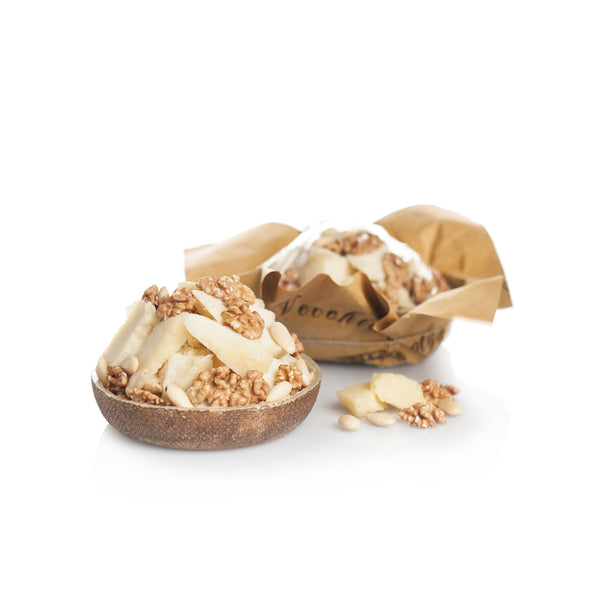 A cheese shell that contains pecorino flakes with walnuts and almonds, here is Rino Chiari's simple but ingenious idea for a special gift idea.
General informations
Country of origin: Italy
Region of production: Emilia Romagna
ingredients: sheep's cheese (sheep's milk, salt), walnuts, almonds. Inedible rind.
Allergens: milk and nuts
Pack of: 300-400g
Producer: Old Malga

It matches with
It is excellent eaten alone, but also grated on first courses such as tagliatelle with meat sauce and tortellini in broth.