The Traditional Discovery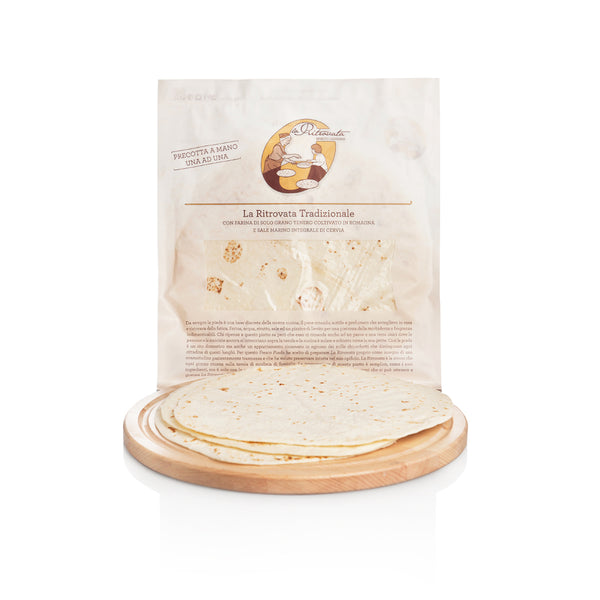 A Romagna piadina produced with respect for tradition, using only the highest quality raw materials. The individual wraps are still cooked on a plate as in the past, one by one.
General informations
Country of origin: Italy
Region of production: Emilia Romagna
ingredients: type '00' soft wheat flour grown in Romagna (59,00%), water, pure pork lard, Cervia sea salt (1,47%), leavening agent (disodium diphosphate, sodium hydrogen carbonate, starch corn).
Allergens: gluten
Pack of: 360g
Producer: Fresh Piada

It matches with
It can be eaten as a substitute for bread; but more commonly it is folded in half and stuffed in various ways: with soft cheeses (such as squacquerone, stracchino, gorgonzola), aged cheeses, various cold cuts (raw ham, cooked ham, coppa, mortadella, mountain salami, ...), vegetables. But also desserts with mascarpone, nutella, jam, caramelized figs, dried fruit. They can also be made tasty rolls to cut into slices, for appetizers or appetizers.