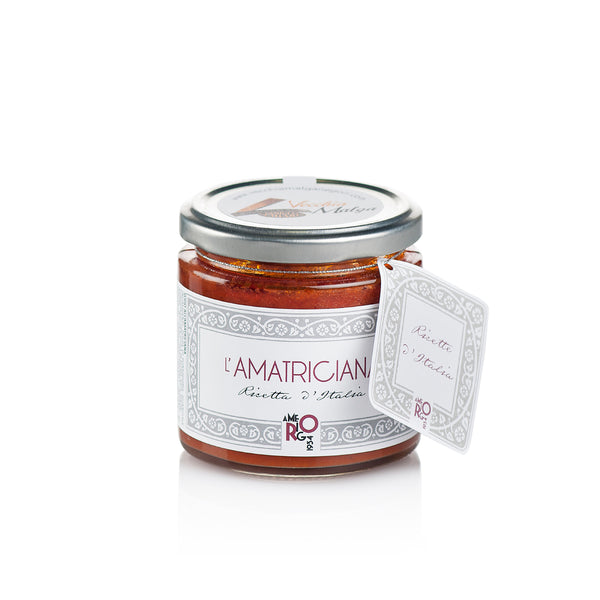 From the most famous recipes of the Italian tradition, we have created the condiment par excellence of the Lazio region with refined raw materials. We added 100% Italian extra virgin olive oil and Cervia sea salt to the tomato, to give taste and personality to your dishes.
General informations
Country of origin: Italy
Region of production: Emilia Romagna
ingredients: Tomato pulp, 29% cured bacon (pork throat, salt, spices, natural flavors, preservative: potassium nirate), peeled tomatoes, tomato sauce, extra virgin olive oil, golden onion, Cervia salt, chilli.
Allergens: -
Pack of: 200g
Producer: Amerigo

It matches with