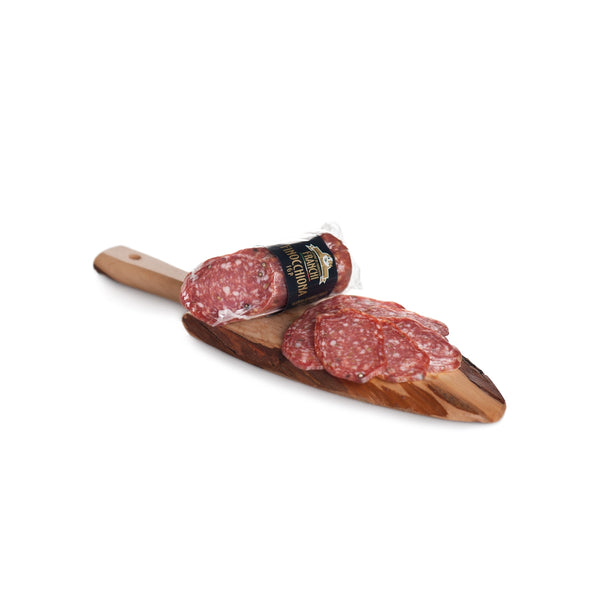 Salami of Tuscan origin with PGI denomination that comes from a mixture of selected pork and stuffed by hand into natural casing. But what makes Finocchiona special and gives it an unmistakable fragrance and flavor, is the wild fennel that is blended with the meat during processing.
General informations
Country of origin: Italy
Region of production: Toscana
ingredients: pork, salt, dextrose, sucrose, fennel seeds 0,4%, wine, ground pepper, peppercorns, garlic; antioxidants: E 300, E301; preservatives: E 252, E 250. Inedible casing.
Allergens: gluten and lactose free
Pack of: 3 / 3,30kg
Producer: Franks Salumi

It matches with