Coppa di Parma IGP - slice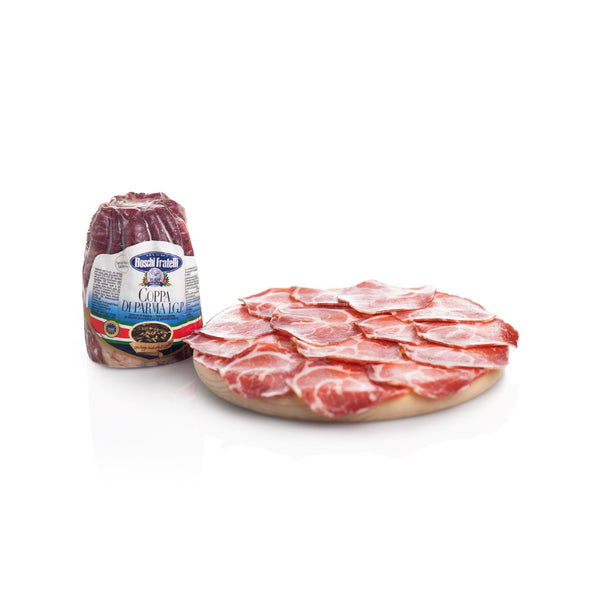 Salami with an ancient history, owes much of its characteristics to the territory in which it is produced. The mixture of aromas and spices give the Coppa di Parma a unique, delicate and refined aroma and flavor.
General informations
Country of origin: Italy
Region of production: Emilia Romagna
ingredients: pork, salt, dextrose, natural flavorings and spices; antioxidant: E301; preservatives: E252, E250.
Allergens: does not contain allergens
Pack of: 600g / 1kg
Producer: Boschi Fratelli cured meats

It matches with
traditionally it is tasted in appetizers and aperitifs, accompanied by rustic bread, bread sticks, focaccia and sandwiches. Excellent pairing with green leafy vegetables that enhance the flavor, and in legume-based creams or soups. Tasty when paired with blue cheeses such as gorgonzola.