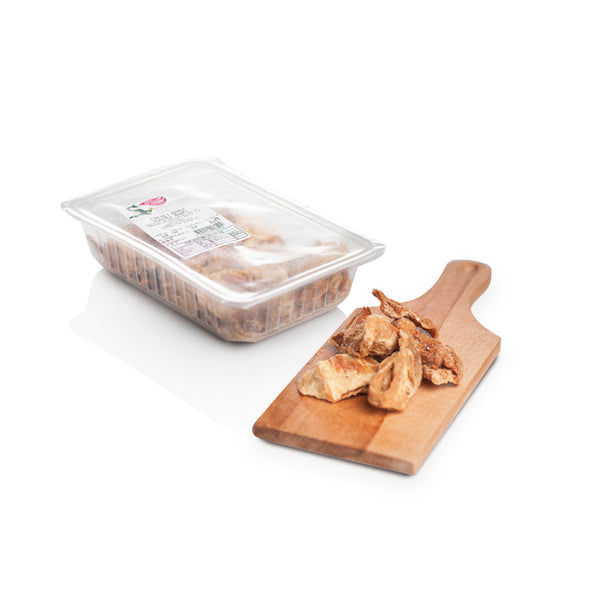 Emilia-Romagna specialty of peasant tradition, obtained by processing different cuts of pork fat, cooked over low heat for a few hours; when they reach the right cooking, they are poured into a cloth, squeezed and flavored.
General informations
Country of origin: Italy
Region of production: Emilia Romagna
ingredients: pork, salt, flavorings; preservative: E250; flavor enhancer E621. Gluten free.
Allergens: does not contain allergens
Pack of: 230 / 250g
Producer: Valdragone salami factory

It matches with
they can be enjoyed in aperitifs and as appetizers; crumbled, they make focaccia and polenta tastier