Traditional Balsamic Vinegar of Modena PDO - Gold Ribbon White Capsule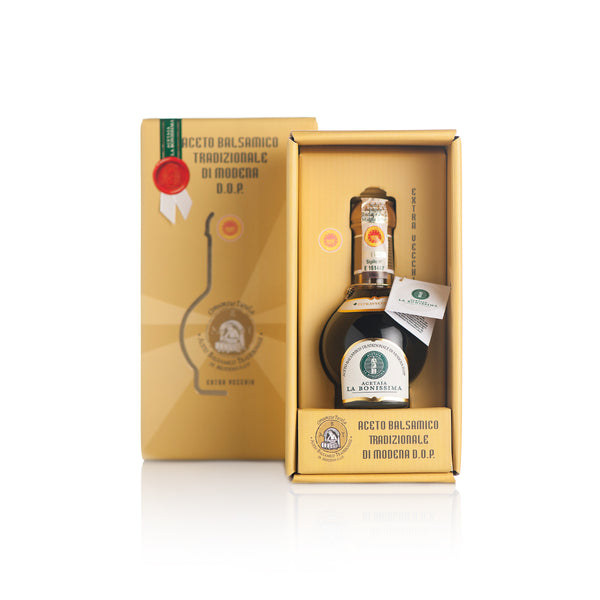 The Nastro Bianco is an aged "Extravecchio" that must rest for at least 25 years in precious barrels of different woods.


General informations
Country of origin: Italy
Region of production: Emilia Romagna
ingredients: must from typical Modena grapes, mostly Trebbiano and Lambruschi, Spergola and Berzemino
Allergens: -
Pack of: 100 ml
Producer: The Bonissima

It matches with
Vinegar of great versatility, preferably used raw, enhances the aromas and flavors of each dish. Excellent as a digestive after a meal.