Aged Balsamic Vinegar of Modena PGI - Platinum Seal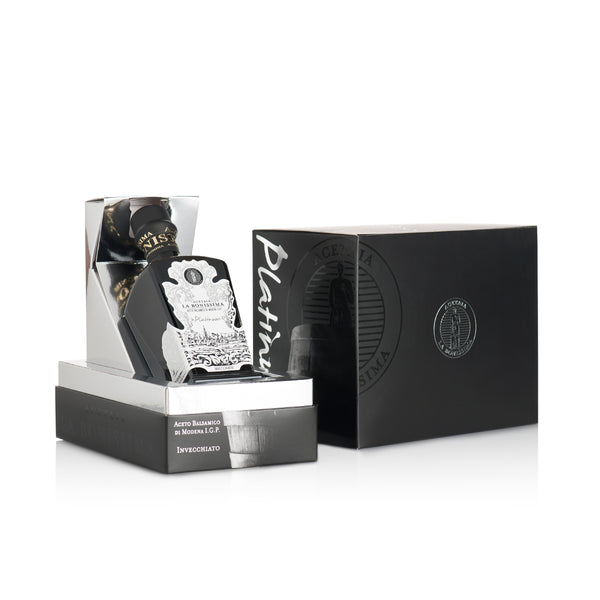 The quality of this vinegar, enclosed in a precious package, is a source of pride for the Acetaia La Bonissima because it tells the story of a family that has handed down ancient knowledge and traditions through the generations.


General informations
Country of origin: Italy
Region of production: Emilia Romagna
ingredients: cooked grape must and wine vinegar.
Allergens: -
Pack of: 250 ml
Producer: The Bonissima

It matches with
It is excellent on strawberries and cream ice cream and as per tradition on Parmigiano Reggiano; raw, it enhances every dish.