Aged Balsamic Vinegar of Modena PGI - Gold Seal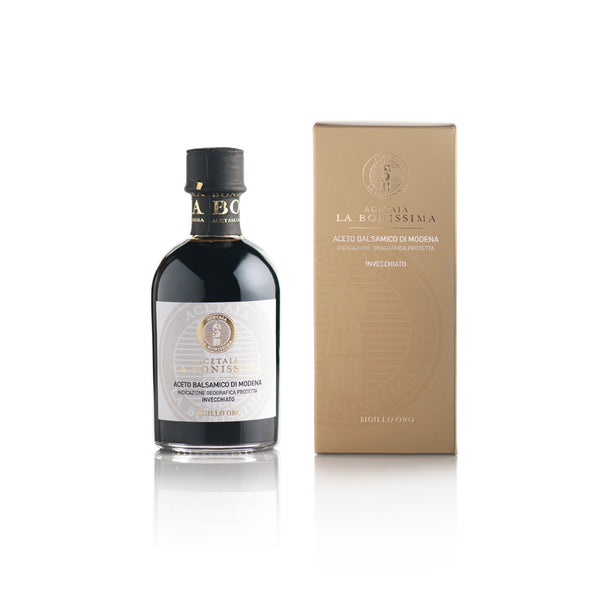 The Sigillo Oro vinegar is a vinegar of great value, aged for a long time in oak barriques, capable of releasing unexpected aromas and aromas.


General informations
Country of origin: Italy
Region of production: Emilia Romagna
ingredients: cooked grape must and wine vinegar.
Allergens: -
Pack of: 250 ml
Producer: The Bonissima

It matches with
It can enhance fish and meat carpaccio, as well as grilled vegetables and zampone with mashed potatoes, up to accompany fruit and ice cream. For the most refined palates it is a pleasant after-meal digestive.