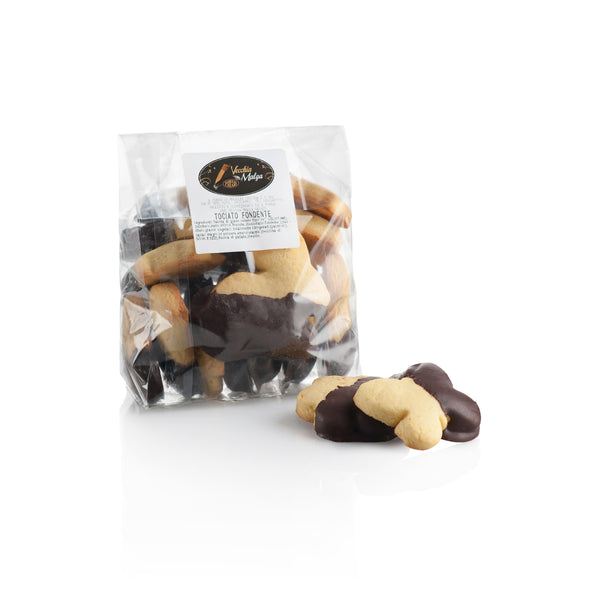 De délicieux biscuits, à déguster à tout moment de la journée: du petit déjeuner, au thé de l'après-midi ou le soir, en dessert.
Ingrédients: flours de blé tendre type "00" (gluten), beurre, sucre, œufs frais, fécule de pomme de terre, levure, chocolat au lait (sucre, graisse végétale fractionnée et hydrogénée, lait en poudre (16%), émulsionnant E 322, lécithine de soja sans gluten).
General informations
Country of origin: Italy
Region of production: Emilia Romagna
ingredients: type "00" soft wheat flour (gluten), butter, sugar, fresh eggs, potato starch, yeast, dark chocolate (sugar, fractionated and hydrogenated vegetable fats, low-fat cocoa powder (16%), emulsifier E 322, lecithin gluten-free soy).
Allergens: -
Pack of: 400g
Producer: The Forno di Angiolini Cristina

It matches with