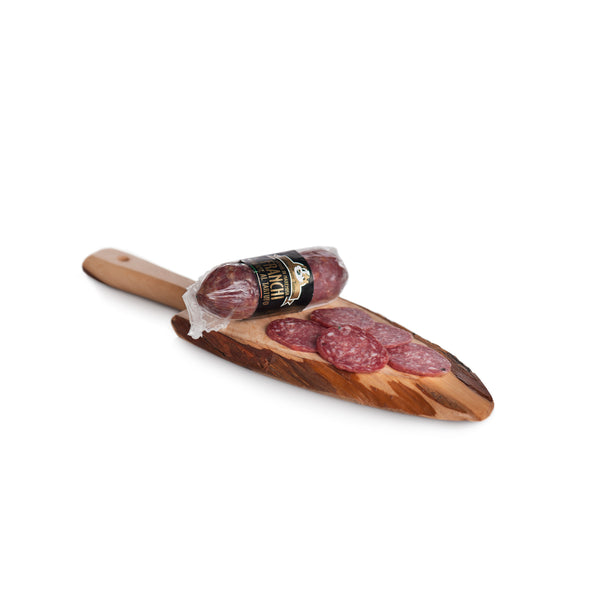 Except dégusté sur le moment, le saucisson à la truffe dévoile son arôme de viandes maigres de porc adult, exalté par ajout équilibré de la truffe. Poussé dans un boyau naturel, il est affiné pendant deux mois en cave.
Ingrédients: viande de porc, sel, dextrose, saccharose, poivre, truffe estivale en copeaux (tuber aestivum 0,2%), arôme, huile d'olive extra-vierge of European origin; antioxidants: E300, E301; conservateurs: E252, E250. Boyau not consommable. Allergènes: sans gluten et lactose.
General informations
Country of origin: Italy
Region of production: Toscana
ingredients: pork, salt, dextrose, sucrose, pepper, summer truffle flakes (tuber aestivum 0.2%), flavoring, EVO oil of Community origin; antioxidants: E 300, E 301; preservatives: E 252, E 250. Inedible casing.
Allergens: gluten and lactose free
Pack of: 200 / 300g
Producer: Franks Salumi

It matches with