Family Riserva - Dodi condiment Renana bottle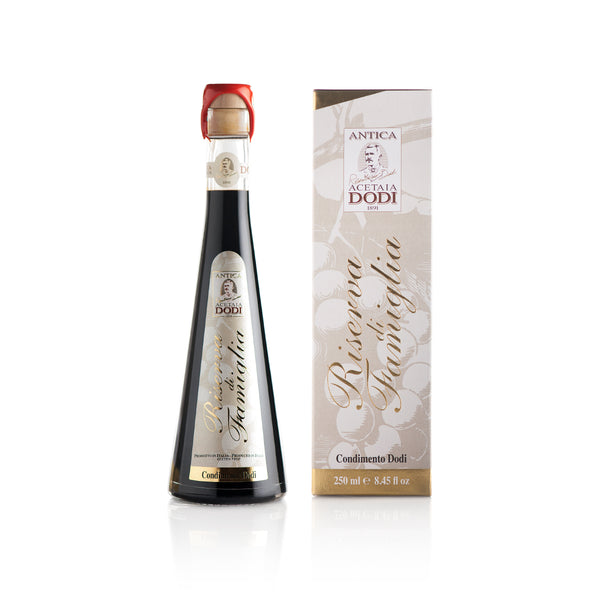 Cet assaisonnement est obtenu par acétification et affinage se produit dans des fûts de bois précieux de plusieurs dimensions et de plusieurs espèces. Lors de affinage, on effectue plusieurs remplissages between les fûts afin de donner au produit un arôme particulier.
Ingrédients: moût de raisin cuit, vinaigre de vin.
General informations
Country of origin: Italy
Region of production: Emilia Romagna
ingredients: cooked grape must, wine vinegar.
Allergens:
Pack of: 250 ml
Producer: Dodi Acetaia

It matches with
Utilisé à cru, il est idéal pour assaisonner des soupes et des sauces; délicat sur les poissons, viandes et fromages. Excellent sur les salades de fruits, les glaces, les crèmes et les sabayons.