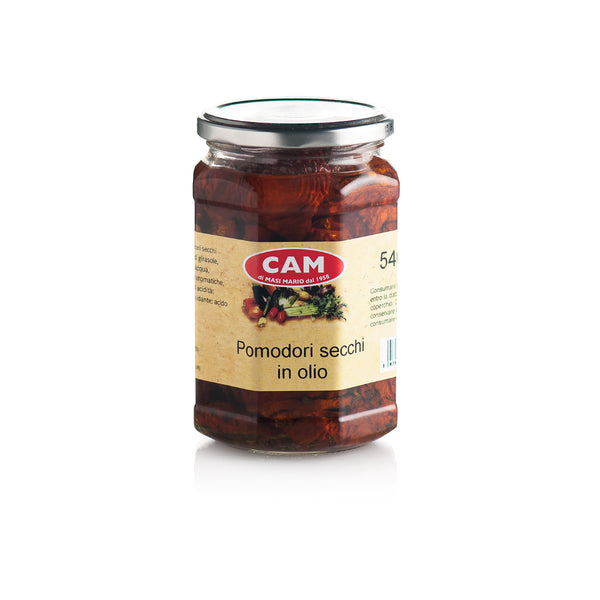 Dry tomatoes.
Ingrédients: tomates séchées, huile de graines de tournesol, vinaigre de vin (vin, eau, sulfites), sel, plantes aromatiques, épices; régulateur d'acidité: acid citrique; antioxydant: L-ascorbique acid.
General informations
Country of origin: Italy
Region of production: Emilia Romagna
ingredients: dried tomatoes, sunflower oil, wine vinegar (wine, water, sulphites), salt, aromatic plants, spices; acidity regulator: citric acid; antioxidant: L-ascorbic acid.
Allergens: -
Pack of: 580g
Producer: CAM

It matches with