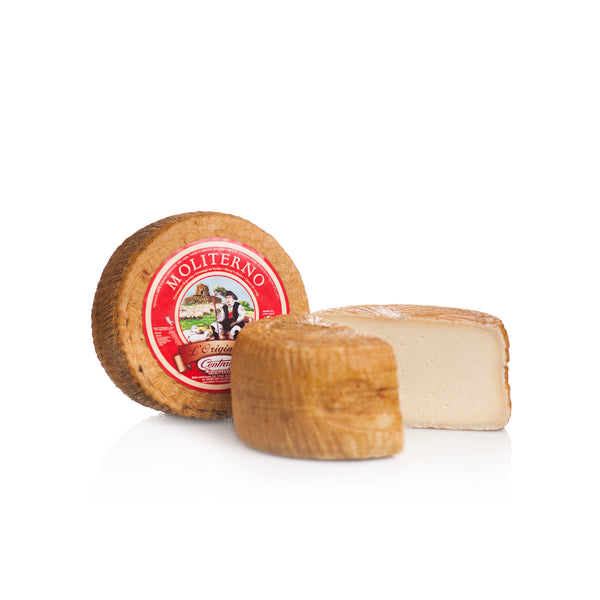 The s'agit d'un fromage de brebis à pâte semi-hard or hard, compacte, couleur blanche ivoire, saveur salée, pleine et prononcée. Caractérisé par la marque «Central» imprimée sur toutes les formes et par la forme obtenue avec des paniers en jonc.
Ingrédients: lait de brebis pasteurisé, sel, présure. Traité en surface with conservateur E235. Croûte not comestible. Allergènes: lait et produits dérivés à base de lait (dont lactose).
General informations
Country of origin: Italy
Region of production: Sardinia
ingredients: pasteurized sheep's milk, salt, rennet. Surface treated with E235 preservative. Inedible rind.
Allergens: milk and milk-based products (including lactose).
Pack of: 5 / 5,70kg
Producer: Lucchesi dairy

It matches with
Excellent consommé au naturel and râpé.