Red Onions with Red Vinegar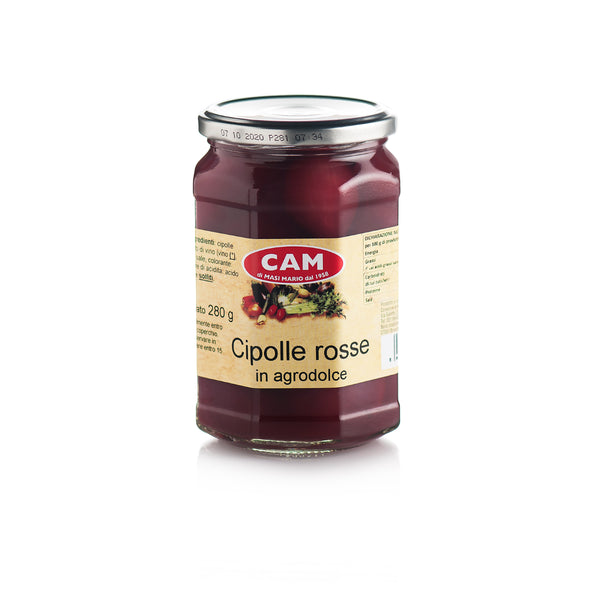 Red Onions with Red Vinegar.
Ingrédients: oignons rouges, eau, vinaigre de vin (vin, eau, sulfites), sucre, sel, colorant: oenocyanine, correcteur d'acidité: acid citrique.
General informations
Country of origin: Italy
Region of production: Emilia Romagna
ingredients: red onions, water, wine vinegar (wine, water, sulphites), sugar, salt, coloring: enocyanin, acidity regulator: citric acid.
Allergens: -
Pack of: 580g
Producer: CAM

It matches with