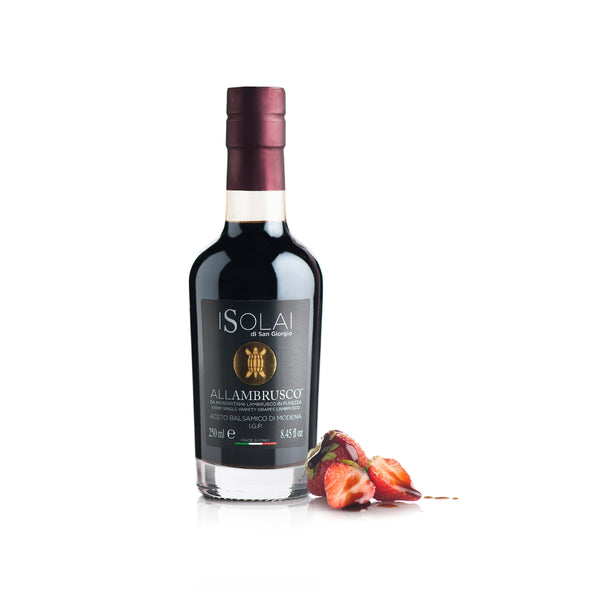 Produit original et unique qui naît du défi de créer a vinaigre balsamique de Modène à partir d'une seule vigne typique de ce territoire: the Lambrusco.
Ingrédients: moût de raisin Lambrusco Emilia cuit et vinaigre de vin Lambrusco Emilia.
General informations
Country of origin: Italy
Region of production: Emilia Romagna
ingredients: cooked Lambrusco Emilia grape must and Lambrusco Emilia wine vinegar.
Allergens: -
Pack of: 250 ml
Producer: Acetaia Cazzola & Fiorini

It matches with