Family Riserva - Dodi condiment Renana bottle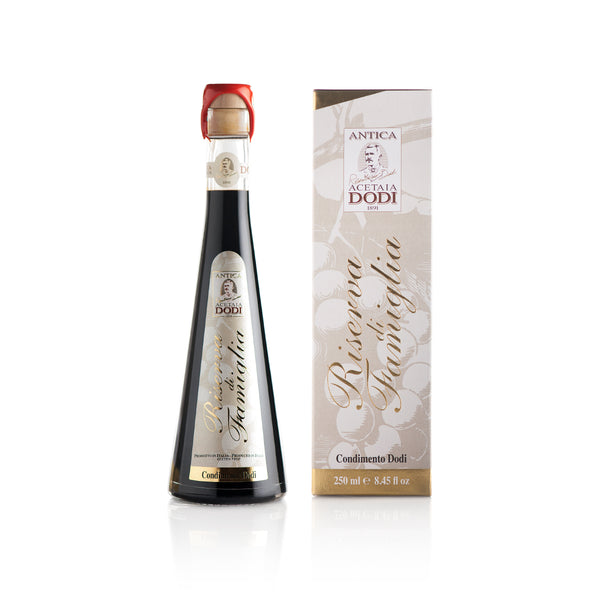 Condiment obtenido a través de la acetificación and el envejecimiento en barricas de maderas preciadas de diferentes tamaños y tipos de madera. During this time if they realize various recalces between the barricas para que el producto adquiera a particular aroma.
Ingredients: cocido grape must, vinagre de vino.
General informations
Country of origin: Italy
Region of production: Emilia Romagna
ingredients: cooked grape must, wine vinegar.
Allergens:
Pack of: 250 ml
Producer: Dodi Acetaia

It matches with
Used in raw as ideal for condimentar estofados y salsas; delicado with el pescado, carne y los quesos. Excelente acompañando macedonias de fruta, helados, cremas y zabaioni.