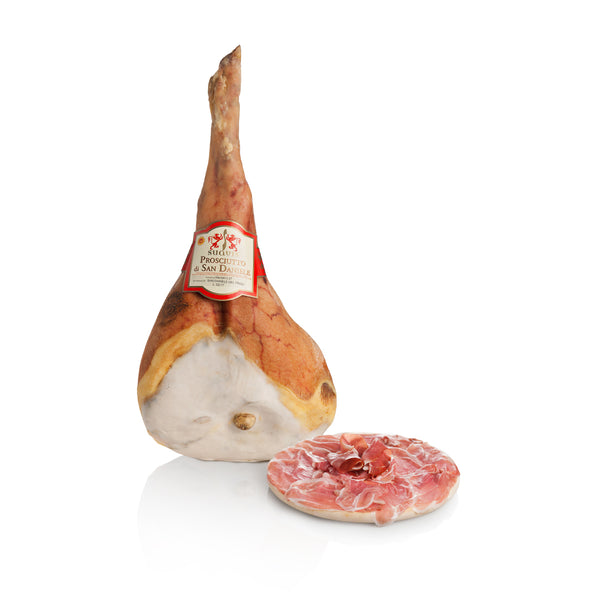 In San Daniele del Friuli born the jamón which, as a distinctive brand, takes the form of "guitarra". On particular elaboración tradicional it maintains de hecho el pie del cerdo. It holds a sabor delicado gracias a su estudiado equilibrium between las partes magras y grasas.
Ingredients: jamón de cerdo, sal marina.
General informations
Country of origin: Italy
Region of production: Friuli Venezia Giulia
ingredients: pork leg, sea salt.
Allergens:
Pack of: 10 / 10,50kg
Producer: Suavis

It matches with
Maridajes: es ideal para degustar solo, simply with a rodaja de pan, aunque muestra mejor su sabor en entrantes, combinado con quesos curados y frescos or en primeros platos. Por su dulzor, se puede maridar with vinos tintos as el Montepulciano d'Abruzzo or blancos as Istrian Malvasia.