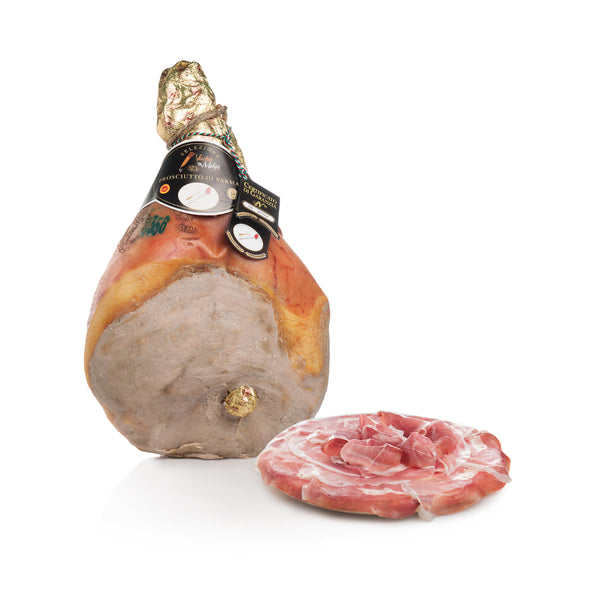 Producto typical of the region of Parma, if caracteriza por su forma redondeada y lisa, y por the "crown" of cinco puntas, es decir, el marcado al fuego imounded only in el PDO original. No contains aditivos ni conservantes; on one preservative es el más natural: the sal. Sin embargo, he holds a sabor dulce y refinado, sabroso pero no salado.
Ingredients: jamón de cerdo, sal.
General informations
Country of origin: Italy
Region of production: Emilia Romagna
ingredients: pork leg, salt.
Allergens: -
Pack of: 10 / 10,50kg
Producer: Ghirardi Onesto ham factory

It matches with
Maridaje: para apreciar mejor su sabor y aromas, degustar solo, si acaso with a rodaja de pan rústico or in a piadina. Marida perfect with quesos cremosos y blandos, like el gorgonzola y el squacquerone. Delicioso también with fruit: el más clásico, maridado with melón, pero también with higos y frutas tropicales. Exquisite with an aromatic and lightly foamy blanco wine, such as a Sauvignon DOC, or a medium tinto de cuerpo, such as a Gioia del Colle DOC.