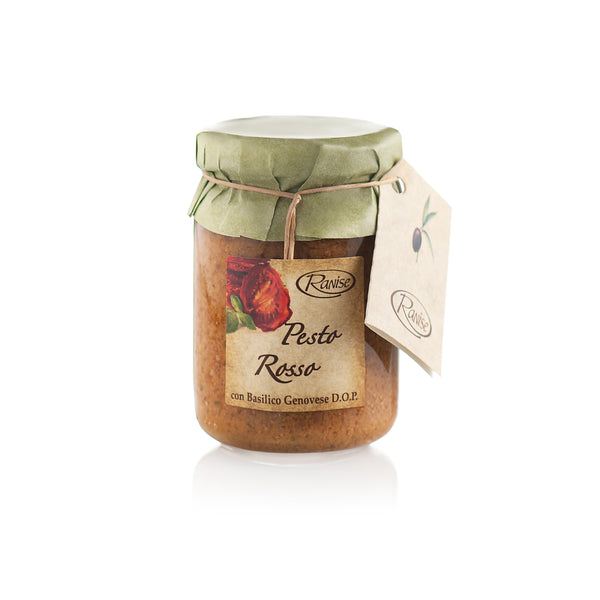 Delicate variant based on tomates secos y albahaca genovesa PDO.
Ingredients: aceite de oliva virgen extra (43%), tomates secos (25%), pulpa de tomate, albahaca genovesa DOP (7,5%), sal, anacardos, Grana Padano DOP (leche, sal, cuajo, lysozyme: proteína del huevo), vinagre, remolacha; corrector de acidez: citric acid.
General informations
Country of origin: Italy
Region of production: Liguria
ingredients: extra virgin olive oil (43%), dried tomatoes (25%), tomato pulp, Genoese basil PDO (7,5%), salt, cashews, Grana Padano PDO (milk, salt, rennet, lysozyme: egg), vinegar, beetroot; acidity regulator: citric acid.
Allergens: -
Pack of: 130g
Producer: Ranise

It matches with
Excelente para condimentar pasta or para saborear with tostaditas or canapés.