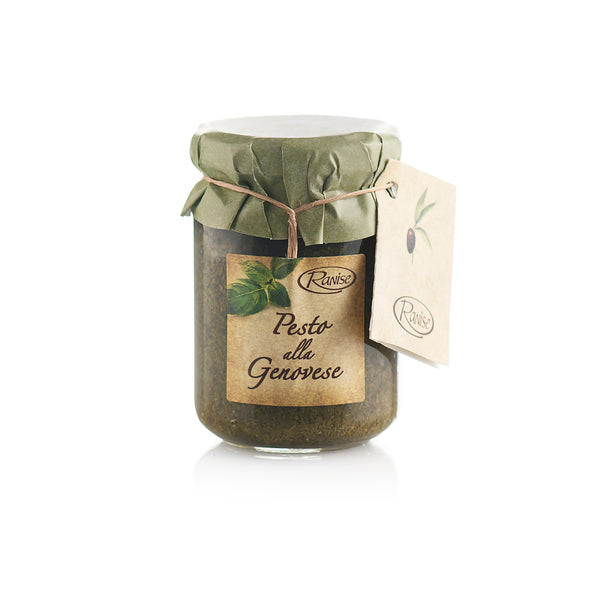 Albahaca-based creamy sauce, with salpicado de blanco green color characteristics.
Ingredients: aceite de oliva virgen extra (66%), concentrado de albahaca (29%), sal, suero lácteo, piñones, almidón de maíz, ajo, Parmigiano Reggiano (leche, sal, cuajo), vinagre; corrector de acidez: ácido cítrico, ácido láctico.
General informations
Country of origin: Italy
Region of production: Liguria
ingredients: extra virgin olive oil (66%), concentrated basil (29%), salt, whey, pine nuts, corn starch, garlic, Parmigiano Reggiano (milk, salt, rennet), vinegar; acidity regulator: citric acid, lactic acid.
Allergens: -
Pack of: 130g
Producer: Ranise

It matches with
If you consume fría, to dress the tipos of traditional Ligurian pasta: trenette, gnocchi, trofie, croxetti.