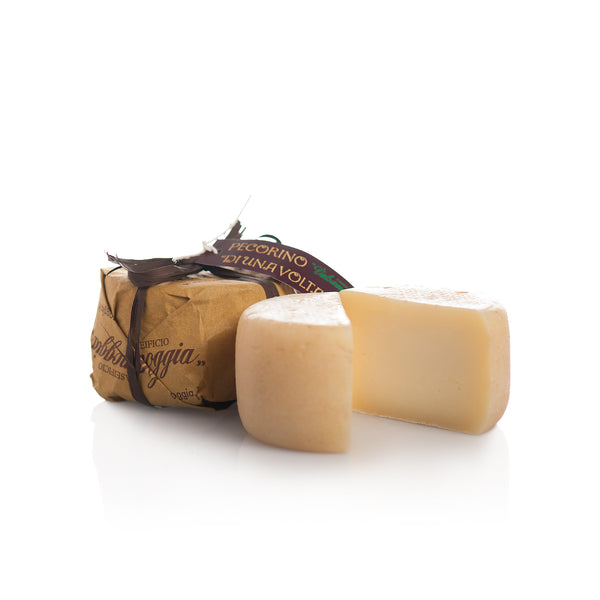 El deseo de elaborar un queso como se hacía antigamente es la base de este queso de oveja, elaborado con leche de oveja de la region de Emilia-Romaña, ordeñada en los meses de abril a junio, cuando la leche es mejor. De esta forma if it obtains a genuine product with an intense and sabroso taste.
Ingredients: leche de oveja, sal, cuajo, fermentos lácteos. Treated on the surface with aceite de girasol. Sin conservantes. Produced with no comestible corteza.
General informations
Country of origin: Italy
Region of production: Emilia Romagna
ingredients: Sheep's milk, salt, rennet, lactic ferments. Surface treated with sunflower oil. Preservative free. Non-edible rind product.
Allergens: -
Pack of: 350g
Producer: Valsamoggia dairy

It matches with