Coppa di Parma IGP - slice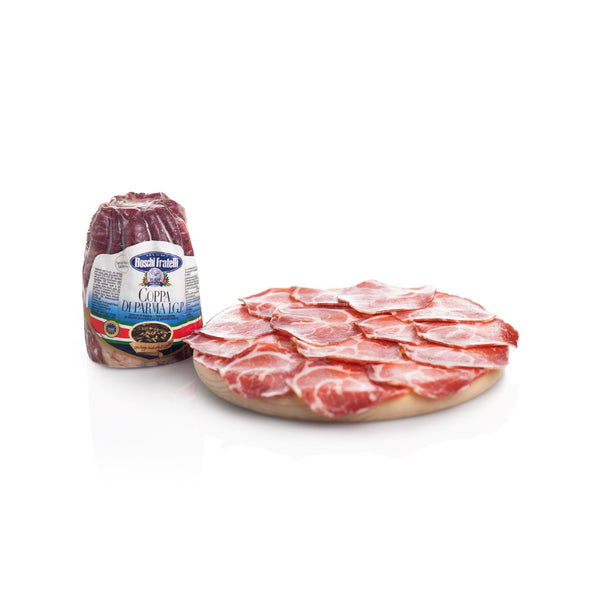 Embutido con gran historia, debe gran part of sus características precisely a la región en la que se it produces. La mezcla de aromas y especias confiere a la Coppa de Parma un aroma y sabor únicos, delicados y refinados.
Ingredients: carne de cerdo, sal, dextrosa, aromas naturales y especias; antioxidant: E 301; conservantes: E 252, E 250. Alérgenos: does not contain alérgenos.
General informations
Country of origin: Italy
Region of production: Emilia Romagna
ingredients: pork, salt, dextrose, natural flavorings and spices; antioxidant: E301; preservatives: E252, E250.
Allergens: does not contain allergens
Pack of: 600g / 1kg
Producer: Boschi Fratelli cured meats

It matches with
Maridajes: traditionally if degusta en entrantes y aperitivos, acompañada de pan rústico, breadsticks, focaccias y panecillos. Es ideal la combinación with verduras de hoja verde que realzan su sabor, y en cremas y sopas de legumbres. Es ideal para acompañar quesos azules as el gorgonzola.