Zampone Vecchia Malga - seasonal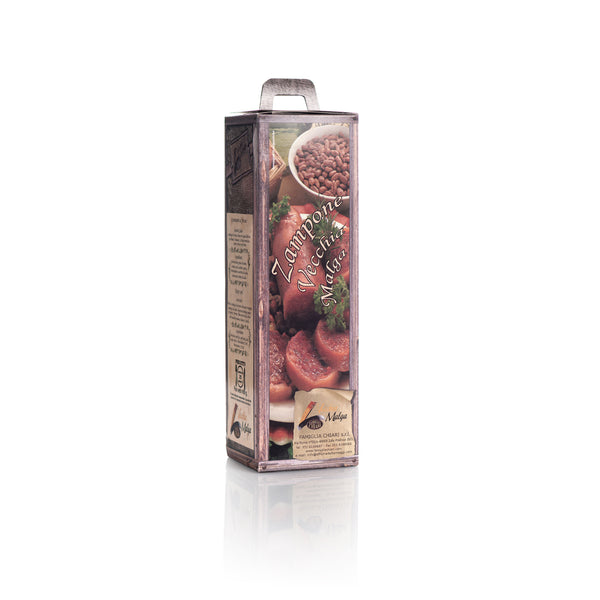 Wurstware der Emilianischen Tradition, hergestellt aus einer besonders reichen und aromatic Masse aus dem Vorderbein des Schweins; daher auch der Name.
Zutaten: Schweinefleisch, Cotenna, Schweinefett, Salz, Zucker, Gewürze, Naturaromen; Antioxidants: Ascorbinsäure; Konservierungsstoff: Natriumnitrit.
General informations
Country of origin: Italy
Region of production: Emilia Romagna
ingredients: pork, rind, pork fat, salt, sugar, spices, natural flavorings; antioxidant: ascorbic acid; preservative: sodium nitrite.
Allergens: -
Pack of: 1kg
Producer: Villani Salumi

It matches with
Das traditionelle Silvestergericht, unbedingt mit Linsen; kann jedoch auch mit anderen Gemüsesorten oder Kartoffelpüree kombiniert werden. Perfect for Lambrusco.