Rice Cake - seasonal product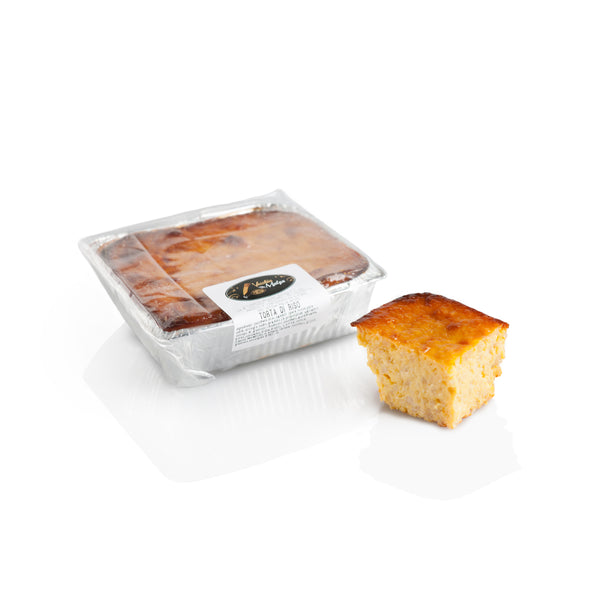 Köstliche Biskuits, zu allen Tageszeiten: zum Frühstück, zum Tee am Nachmittag or abends als Dessert.
Zutaten: Zucker, Reis, Zitronat, Amaretti (Zucker, Aprikosenmandeln (20%), Eiweiß, Laktose, Natriumkarbonat), Milch, Frischei, Bittermandellikör (hydroalkoholische Lösung, Glukose, Zucker, Farbstoff E150 / 4).
General informations
Country of origin: Italy
Region of production: Emilia Romagna
ingredients: sugar, rice, candied citron, macaroons (sugar, apricot almonds (20%), egg white, lactose, sodium hydrogen carbonate), milk, fresh eggs, bitter almond liqueur (hydroalcoholic solution, glucose, coloring sugar E150 / 4).
Allergens: -
Pack of: 350 gr
Producer: The Forno di Angiolini Cristina

It matches with