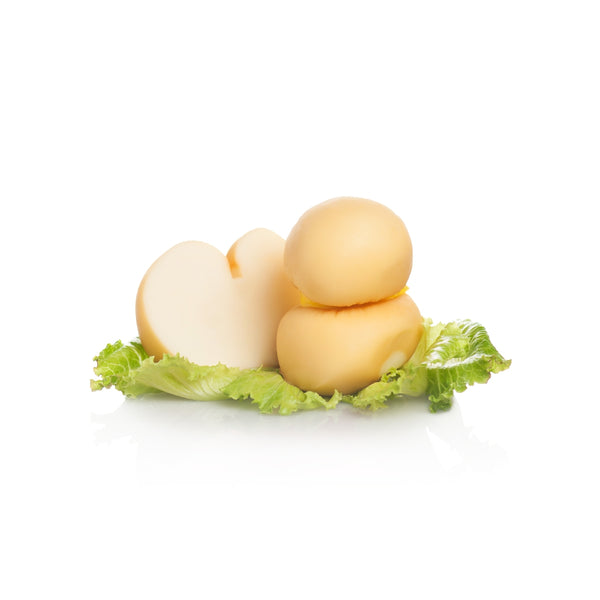 Halbfester Käse, in der geräucherten Ausführung mit essbarer Rinde. Der Name verweist auf die Form, die an einen abgeschnittenen Kopf erinnert.
Zutaten: Kuhmilch, Salz, Lab und Milchfermente. Außen behandelt mit E235, E 202. Natürlich geräuchert auf Buchenholz. Allergen: Milch
General informations
Country of origin: Italy
Region of production: Molise
ingredients: cow's milk, salt, rennet and lactic ferments. Externally treated with E235, E 202. Naturally smoked with beech wood.
Allergens: XNUMX cups milk
Pack of: 300g
Producer: Central Milk of Molise

It matches with
In der Küche sehr vielseitig; geeignet zur Zubereitung von Appetizers und Snacks sowie ersten und zweiten Gängen.