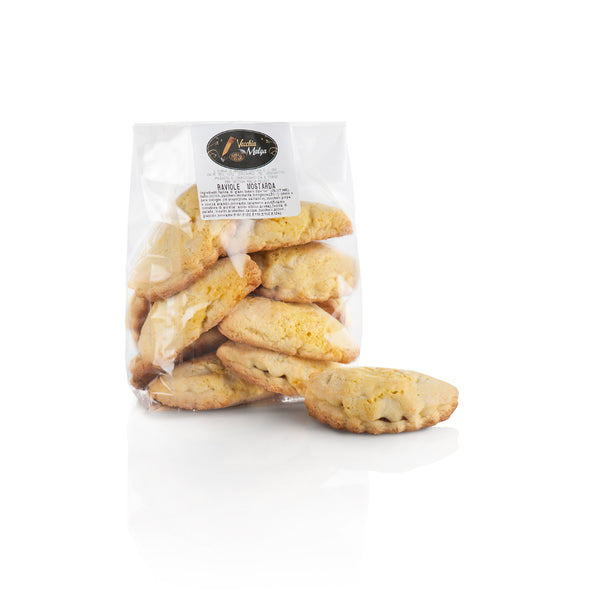 Köstliche Biskuits, zu allen Tageszeiten: zum Frühstück, zum Tee am Nachmittag or abends als Dessert.
Zutaten: Weichweizenmehl Typ "00" (Gluten), Butter, Zucker, Frischei, Kartoffelstärke, Hefe, verschiedene Marmeladen (Aprikose, Amarena, Mustard, Zitrone, Pfirsich, Pflaume, Waldfrüchte).
General informations
Country of origin: Italy
Region of production: Emilia Romagna
ingredients: soft wheat flour type "00" (gluten), butter, sugar, fresh eggs, potato starch, yeast, various jams (apricot, black cherry, mustard, lemon, peach, plum, berries).
Allergens: -
Pack of: 400g
Producer: The Forno di Angiolini Cristina

It matches with