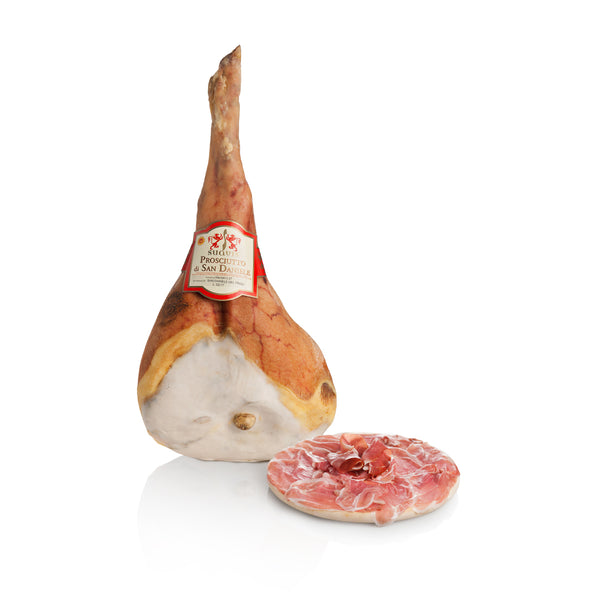 Der Schinken mit der charakteristischen Form "a guitar" like San Daniele del Friuli: die besusione traditionelle Verarbeitung sieht vor, dass der Fuß erhalten bleibt. Aufgrund des perfekten Gleichgewicht von mageren und fetten Anteilen weist er eine feinen Geschmack auf.
Zutaten: Schweineschenkel, Meersalz.
General informations
Country of origin: Italy
Region of production: Friuli Venezia Giulia
ingredients: pork leg, sea salt.
Allergens:
Pack of: 10 / 10,50kg
Producer: Suavis

It matches with
Kombinationen: optimal als solcher, einfach auf einer Scheibe Brot; jedoch auch als Appetizer, mit reifem oder frischem Käse oder in ersten Gängen. Aufgrund seines milden Geschmacks ideal zu Rotweinen wie dem Montepulciano d'Abruzzo oder Weißweinen wie der Malvasia Istriana.