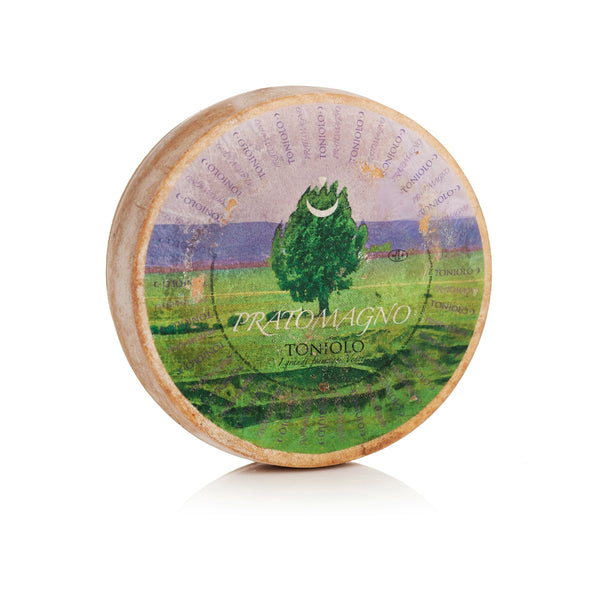 Ein schmackhafter Käse mit bernstein-gelber Farbe, der 12 Monate gereift wird.
Zutaten: Kuhmilch, Salz, mikrobischer Lab und Milchfermente. Oberflächenbehandlungen: Oberfläche behandelt mit Sojaöl. Rinde nicht essbar. Allergen: Milch und Milcherzeugnisse.
General informations
Country of origin: Italy
Region of production: Veneto
ingredients: cow's milk, salt, microbial rennet, lactic ferments. Surface treatments: surface treated with soybean oil. Inedible rind.
Allergens: milk and derivatives
Pack of: 8 / 8,50kg
Producer: Toniolo Casearia spa

It matches with
Optimal als Hauptgericht mit Polenta und einem guten Rotwein.