Seasoned Pecorino Toscano PDO - whole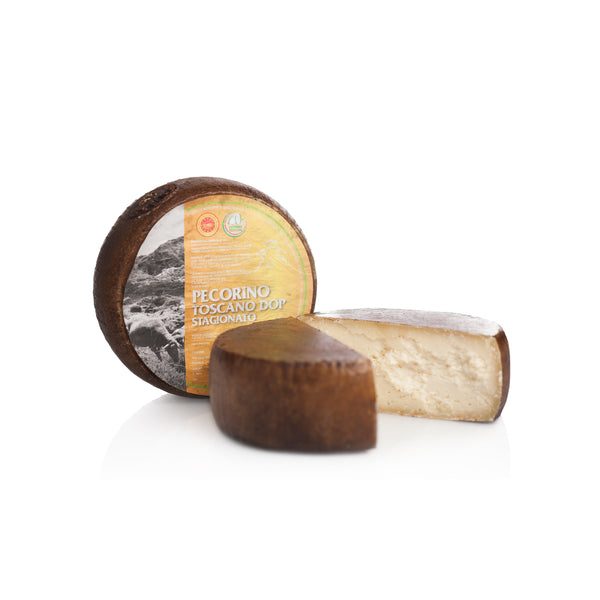 His Majesty the Tuscan Seasoned Pecorino verfügt über eine lange Tradition und der ist auf der ganzen Welt für seinen frischen und milden Geschmack berühmt. Die Lagerung verleiht ihm einen intensiven und gut strukturierten Geschmack sowie angenehm komplexe Aromen.
Zutaten: pasteurisierte Schafmilch, Volterra-Salz, Lab, autochthone Fermente, Konservierungsstoff E235 und Farbstoff E172 für Oberflächenbehandlung. Allergen: Milch und Milcherzeugnisse.
General informations
Country of origin: Italy
Region of production: Toscana
ingredients: pasteurized sheep's milk, Volterra salt, rennet, indigenous enzymes, preservative E235 and colorant E172 treated on the surface.
Allergens: milk and its derivatives.
Pack of: 2.2-2.5kg
Producer: Maremma Dairy of Spadi Fortunato

It matches with
Gut als Antipasto, mit Honig, Marmelade und karamellisiertem Obst, köstlich in Salaten mit ein wenige Olivenöl oder gerieben auf dem ersten Gang. Ideal zu allen Gelegenheiten, mit toskanischen Rotweinen wie dem Chianti Classico, dem Morellino di Scansano or Brunello di Montalcino.